What Is the Sales Igniter Rental Booking System?
---
How does it work?
Watch our 3 minute overview video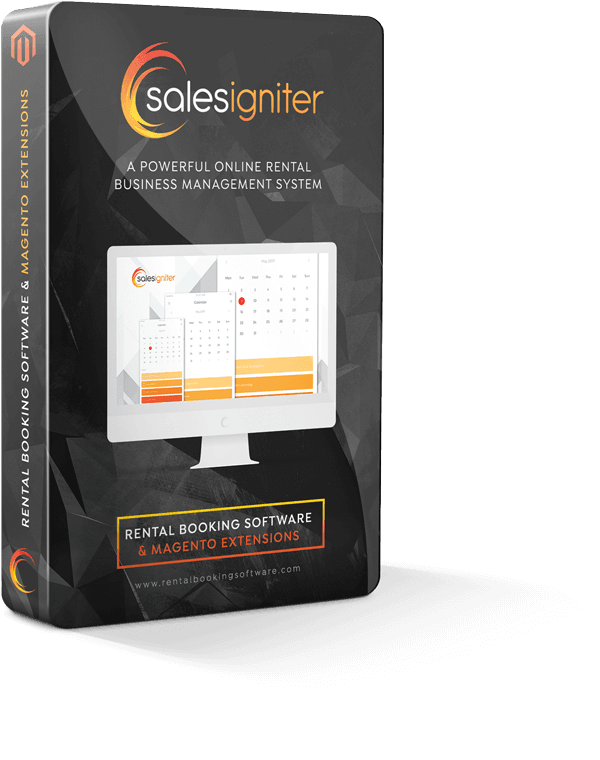 Why use Sales Igniter
Rental Booking System?
Increase Bookings with 24/7 Online Bookings
Mobile friendly - works from any device
Inventory reports from anywhere
Flexible pricing and calendar setup
30 Day Money Back Guarantee
We work with the following rental industries
---
I told my web developers that this program is awesome and that for other businesses who inquire they should really give you guys a looksie before spending thousands elsewhere. This rental system has been a lifesaver for me. It's been working perfectly..absolutely perfectly…

Our company does sound production and rentals. Before this software became available, we tried pretty much every SAAS option and other online rental solution out there hoping it would work for us… Once we found this one, all of our needs were filled. It was a huge relief to know that high quality online rental software exists in an affordable package. Highly recommended!
Our rental system is Open Source and powered by Magento Community Edition which is one of the most powerful and respected open source shopping carts. The benefit to you is you can expand your store with the many free and paid extensions for Magento.
Where do I start?
Good question – try a free trial and have one of our experts walk you through adding products,
managing orders, and setting up your rental calendar.