1. Main Rental Booking System for Online and Offline Bookings, Rental Inventory Management, and Your Website – Sales Igniter
Website: Sales Igniter (you're on it)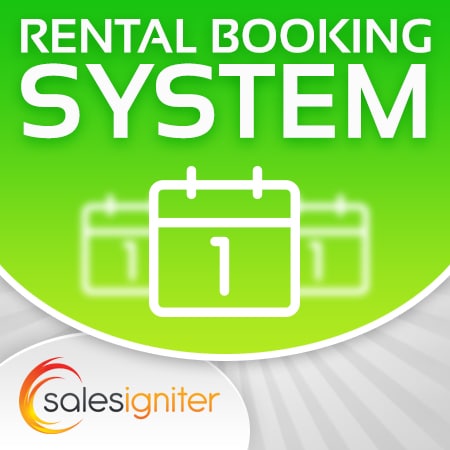 Most rental software systems are all focused on rental processing, but totally leave out the website online booking system. You have to integrate with a separate plugin, or pay extra for a sub-par shopping cart system.
Sales Igniter is built on the 2 best open source shopping cart frameworks available: Magento and WooCommerce.
Let's checkout the top 7:
Exclusive: Serial Number / Barcodes Support
Exclusive: Support for Configurable and Bundle Product Types
Multiple Calendar Types – Fixed Rental Dates, Start and End Dates, Hourly Bookings
Screencasts Tutorials and Full Documentation
Website CMS / content management is built-in since Magento and WooCommerce / WordPress both already have these. Magento has recently overhauled theirs with great visual page builder tool.
2. Enhanced Rental Shopping Cart Abilities – Magento Extensions & WooCommerce Plugins
Magento / Adobe Commerce
https://plumrocket.com/magento-newsletter-popup
You need to capture your visitors email address as a top priority for your email marketing which still has the highest return on investment of any other marketing spend.
https://amasty.com/order-attributes-for-magento-2.html
Likely you'll need to capture additional information on checkout for your rental orders. Capture things like customers identity verification documents, preferred delivery times, or how they heard about you.
WooCommerce
Same as above with Magento, this is a great plugin making it easy to capture your visitors email addresses with visually appealing templates.
https://codecanyon.net/item/woocommerce-custom-fields/11332742
As usual with WooCommerce plugins, this one has a great value to benefit ratio for only $49 you get all kinds of custom field capabilities from being able to collect extra customer registration information to order attributes.
3. Rental Site Live Chat – Crisp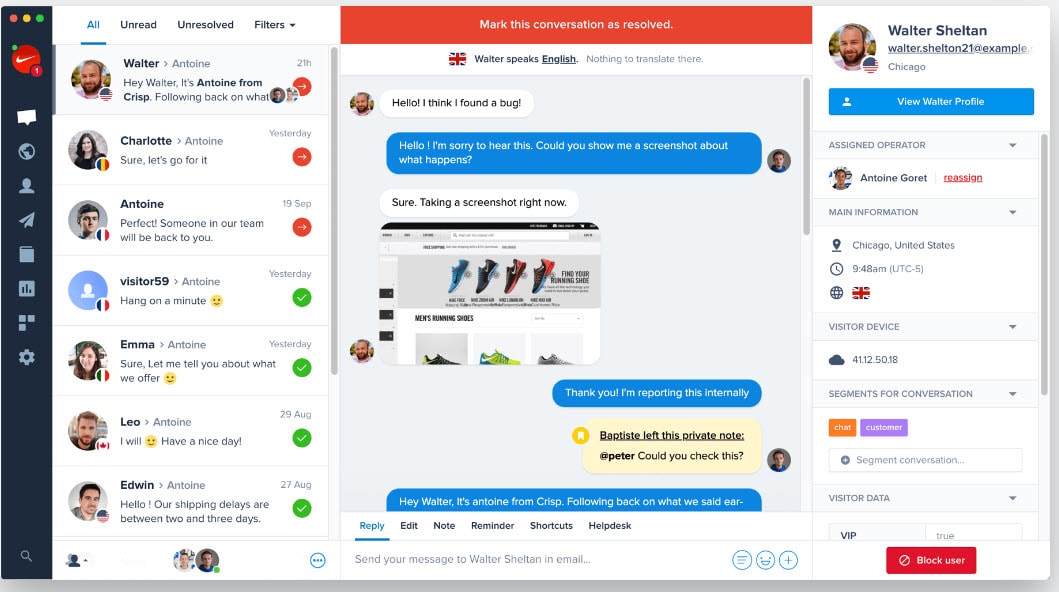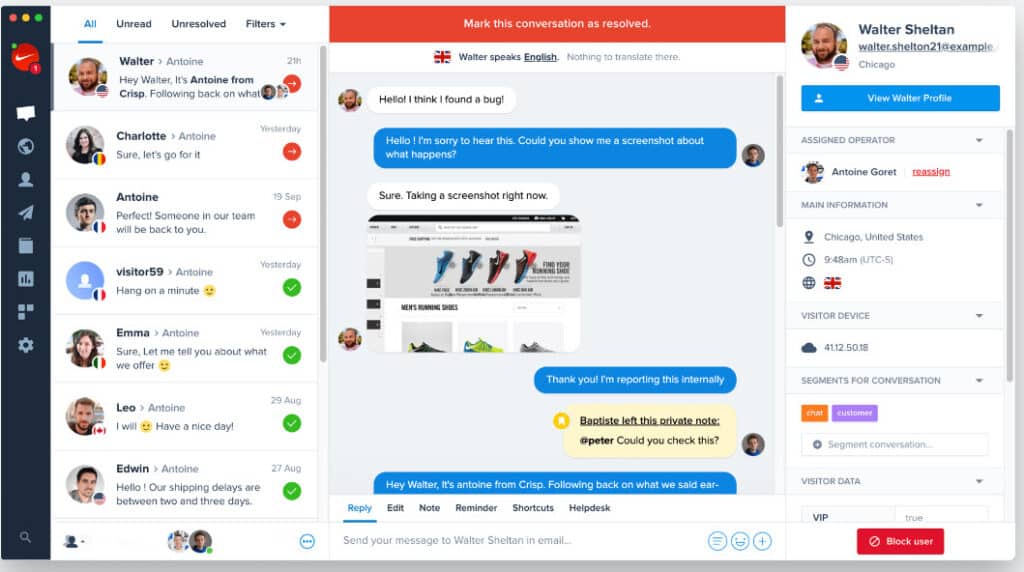 Website: Crisp
Before Crisp live chat integrations usually depended on the visitor staying on your website in order to chat with them. The great thing about Crisp and now its competitors is that it is a seamless chat -> email -> chat type experience, so if the customer or visitor leaves your site before you can reply to their chat, it's ok because it will seamlessly tie into their email chat.
Actively engaging your website visitors is a great way to increase sales and find out what they are thinking about your rental products and services. Why we love it:
Visualize your current website visitors locations and content they are browsing
Free plan works well
Seamless chat to email to chat when visitors go offline
Great mass message features if you get their Pro plan
4. Rental Business Credit Card Payments – Stripe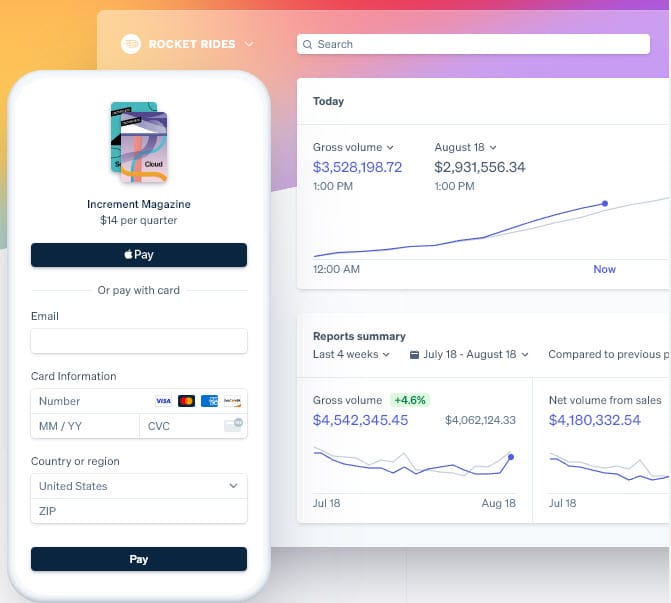 Website: Stripe
If you've been doing credit card payments for a few years maybe you remember the likes of Authorize.net and others that charge a monthly fee and have all kinds of extra hidden fees usually via their merchant account partners. At Sales Igniter we got hit by 8 – 10% hidden credit card processing fees by an unethical Authorize.net merchant account provider.
The reason Stripe is so popular is because signing up is easy, there are no hidden fees, their UI is amazing, and their developer APIs are some of the best in the industry. Why we like it:
No hidden fees
Easy fast signup
Free payment extension for Magento and plugin for WooCommerce
5. Notes and Life Organization – Evernote
Website: Evernote
Have you ever researched an important topic whether it be the best Rental Software, the best restaurants in a certain location, how to make a marketing plan, or whatever the topic is and then forgot the results of your investigation?
Evernote is even after all these years still our favorite (though not perfect) note taking app. Make sure to always write down notes on your work and save hours of time not having to redo that research. Years later you can search for the notes you wrote and find those valuable gems you forgot about. Some suggested note categories for rental businesses:
Marketing ideas
Meeting notes
Rental software features
General Work notes
6. Rental Company Email & Office Suite – Google Workspace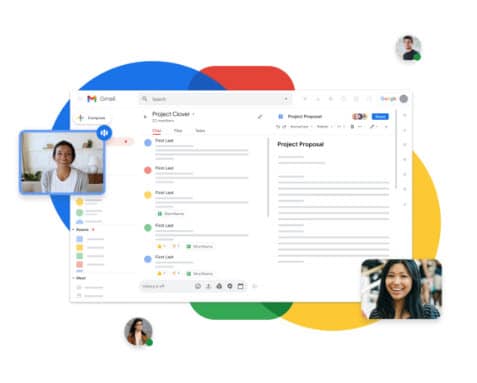 Website: Google Workspace
We all have probably used gmail and know the benefits it brings to finding emails via search vs trying to use a device or computer client like Outlook or Apple Mail. Get all the same benefits of gmail but for your business domain name like [email protected] instead of [email protected]. Using a personal gmail address for your business may give you a mom and pop type business feel, but if you want to grow larger it's best to use a business domain name for your emails.
Also don't forget to use the Docs and Sheets tools for easy document sharing with your workmates, it's much better than syncing via Dropbox as more than one person can edit a document at a time and there won't be syncing errors.
Features we love:
Easy sharing and group editing of Docs and Sheets
Fast email search
Easy to setup multiple accounts under one account and send as different alias email addresses
7. Rental Email Marketing and Newsletters – Send In Blue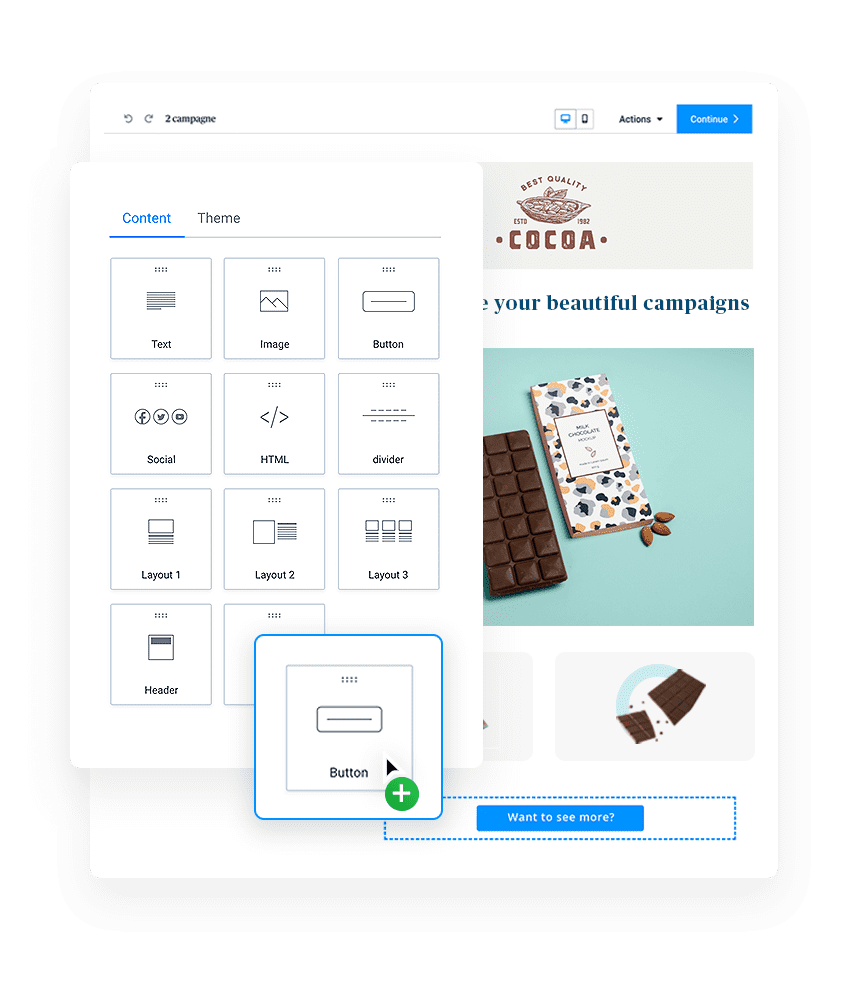 Website: Send In Blue
Probably most people use Mailchimp as their go to default for email marketing. We have used it too and it's great. But the cost get very high very quickly. Send In Blue for us has all the needed features for email marketing but at about 25% of the cost of what Mailchimp was costing us. Some great features we love:
Drip campaigns
Nice email designer and templates
API for adding subscribers
8. Rental Project Management – Basecamp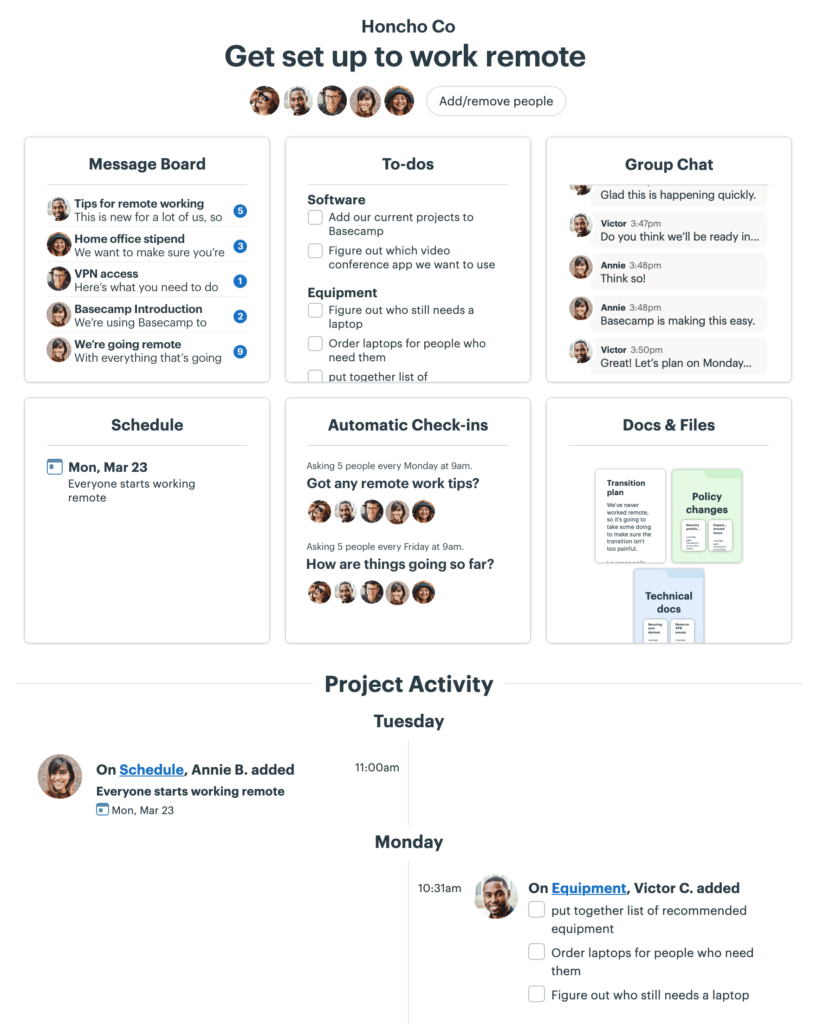 Website: Basecamp
We started using Basecamp for our rental software projects over 10 years ago. Basecamp is one of the first SaaS Project Management apps and has now tons of imitators. If you have a few employees in your rental business likely project management becomes a bit messy when trying to track things with spreadsheets.
The features we love about Basecamp:
Has all the features needed for project management without the extra clutter
Project documents are easy to edit and search
UI looks great
Runner Up: Clickup – a very nice Basecamp alternative, it has more features like time tracking built-in
9. Employee and Personal Time Management – Time Doctor
Website: Time Doctor
Tracking how many hours a day we are working is important – we are strong believer in 8 – 9 hour work days for mental health. How easy it is to overwork ourselves and at the same time loose productivity from burnout.
Time Doctor is a great tool for tracking how many hours a day you are working, as well as that of your rental business employees. This tool is mainly targeted at companies with remote workers as you can track screenshots as well to make sure they are working on what they say they are. Yes we did have a VA a few years ago using 90% of her time on Facebook ? so Time Doctor was a good tool to not be paying her for that.
What we like:
The best time tracking reports we've seen as compared to other tools
Are you still working messages when you go on a break to track time accurately
Time Tracking Apps work well for all devices
10. Rental Business Blog, Social Media, and General Designs – Canva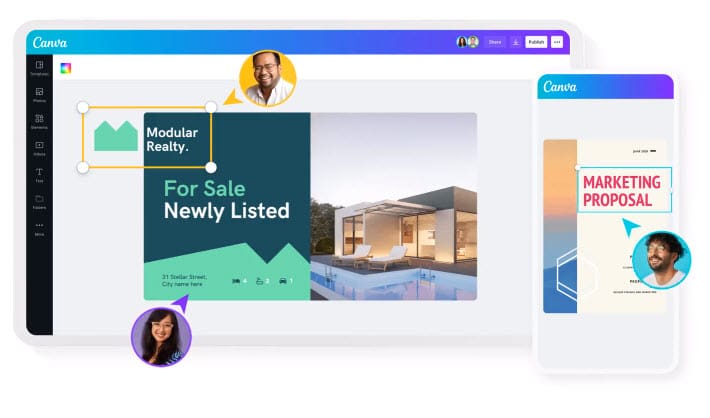 Website: Canva
Let's face it, we don't all have the time and resources to hire professional designers for our website graphics. Or sometimes we just need to quickly pump out some content but the designer we usually use is busy. Generating some pretty great looking rental business design content can be done using this platform. We like it for:
Youtube thumbnail designs
Blog banners (Yes we'll get around to having a designer redo ours later, but you're seeing a few on our blog right now)
Email images
Simple videos
Social media images