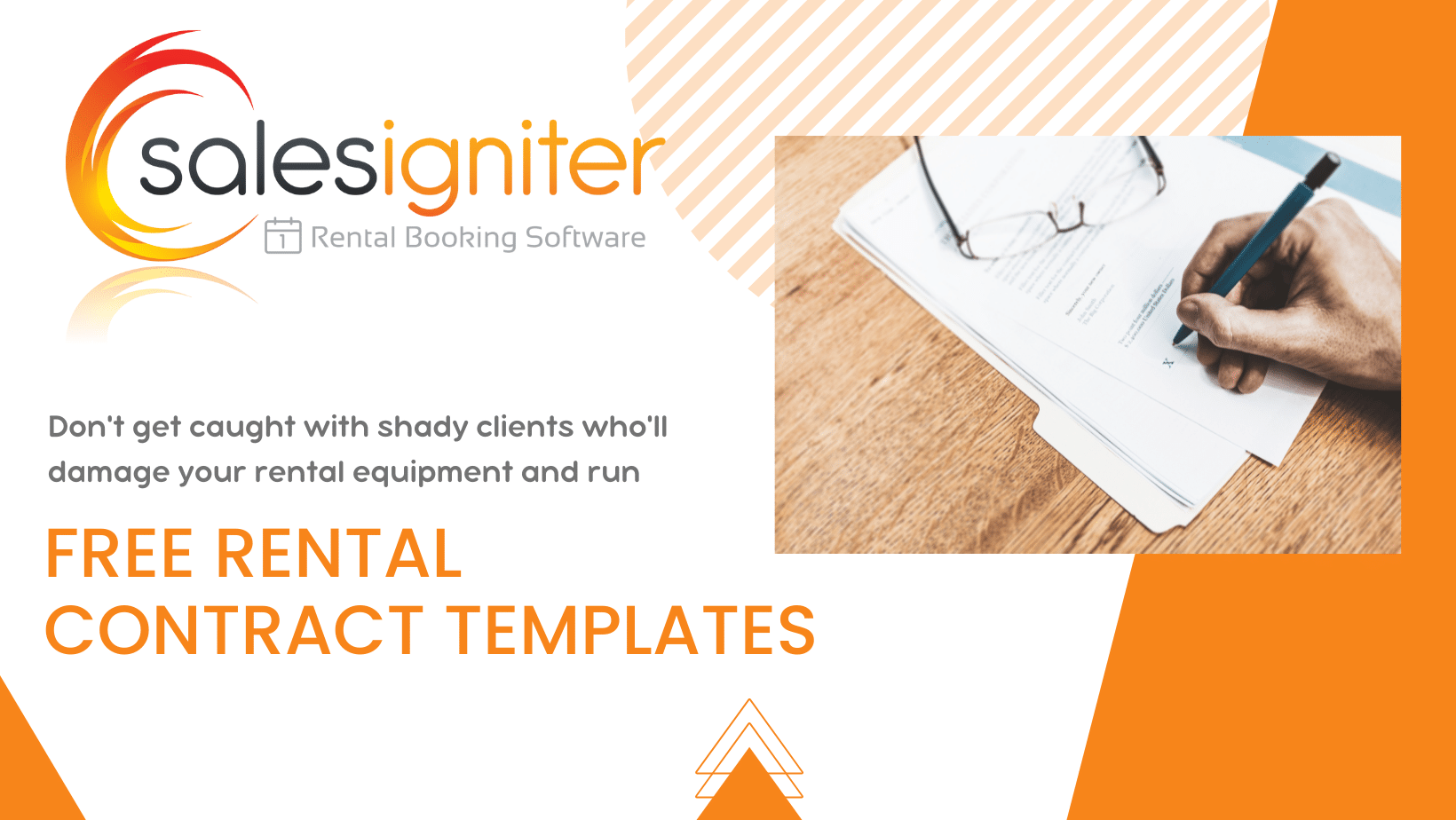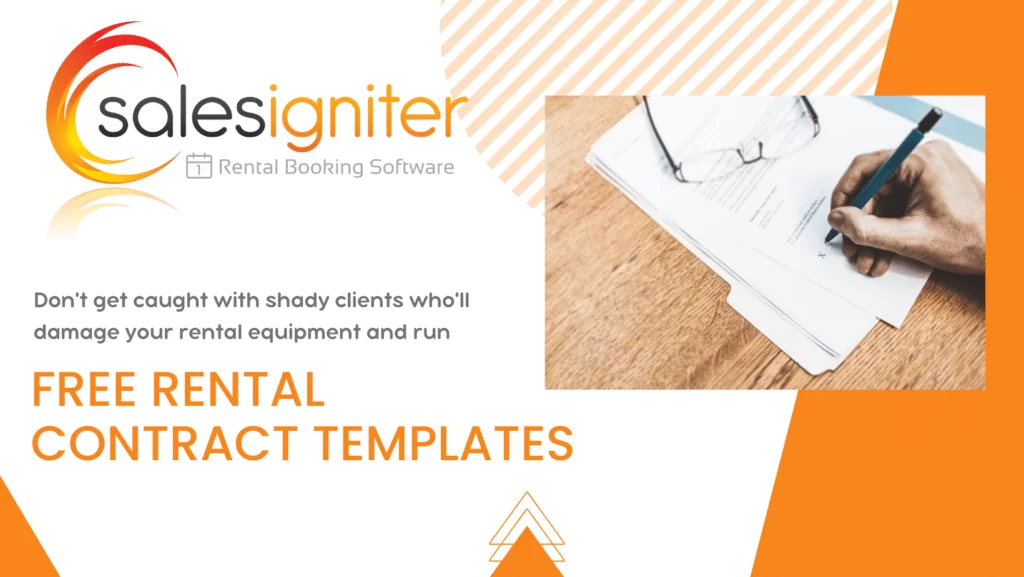 Why Do You Need A Rental Contract?
Shady clients can easily take advantage of you unless you have an iron clad rental contract agreement. You'll want to make sure that the agreement that you generate includes things like late fees, damages, how disputes are handled, and the full address and signature of your client.
Free Rental Contract Links
Free Car / Motorcycle / Bike Rental Agreement Contract
Free Hotel or Vacation Rental Agreement Contract
Free Equipment Rental Agreement Contract
Rental Contract Signing and Rental Software Integration
Please checkout our rental contract signing integration with Sales Igniter rental booking software.