Theme & Design
Yes. Most templates/themes (95%) work out of the box just fine. Included with support/updates is up to 1/2 hour of time to help you get your theme working if it doesn't out of the box. Theme issues that may need extra time are:
1) ajax add to cart modules (usually these can be turned off if not compatible, but many already work with no changes)
2) Some themes add homepage featured products and these are hardcoded to use a simple product price rather than a call to the magento getPrice(). If changes are needed for this beyond the included 1/2 hour it would need to be billed
3) Some themes remove default Magento functionality from the product page (bad programming techniques). Most themes do not, but if yours does it may need customization time to fix.
Our rental module has been installed into a variety of themes including Plaza Themes, Ultimo, and many from Theme Forest without issue. If we find any themes that are not compatible because they are very poorly coded we will list them here:
Venus Themes – these usually cause issues and we like to avoid them
0 Comments -
---
The basic theme included with the regular package can be seen below. This has some banners added to it, categories, and products. It also has some content in the CMS for the homepage.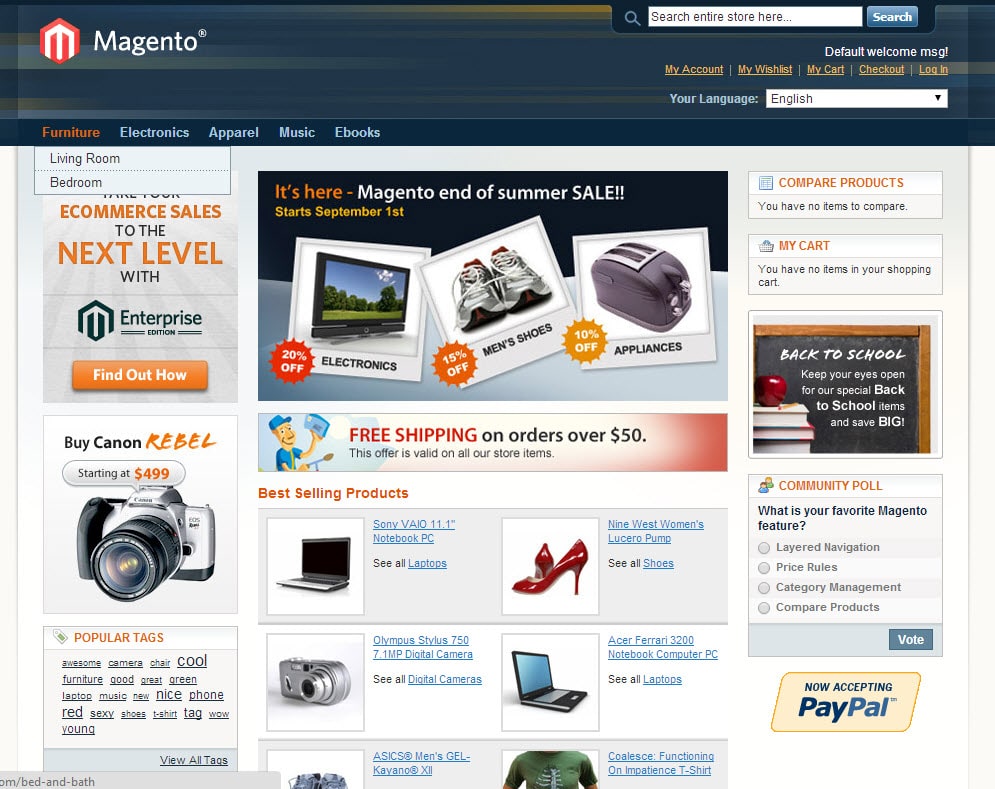 Here is how the basic theme looks with no products or categories: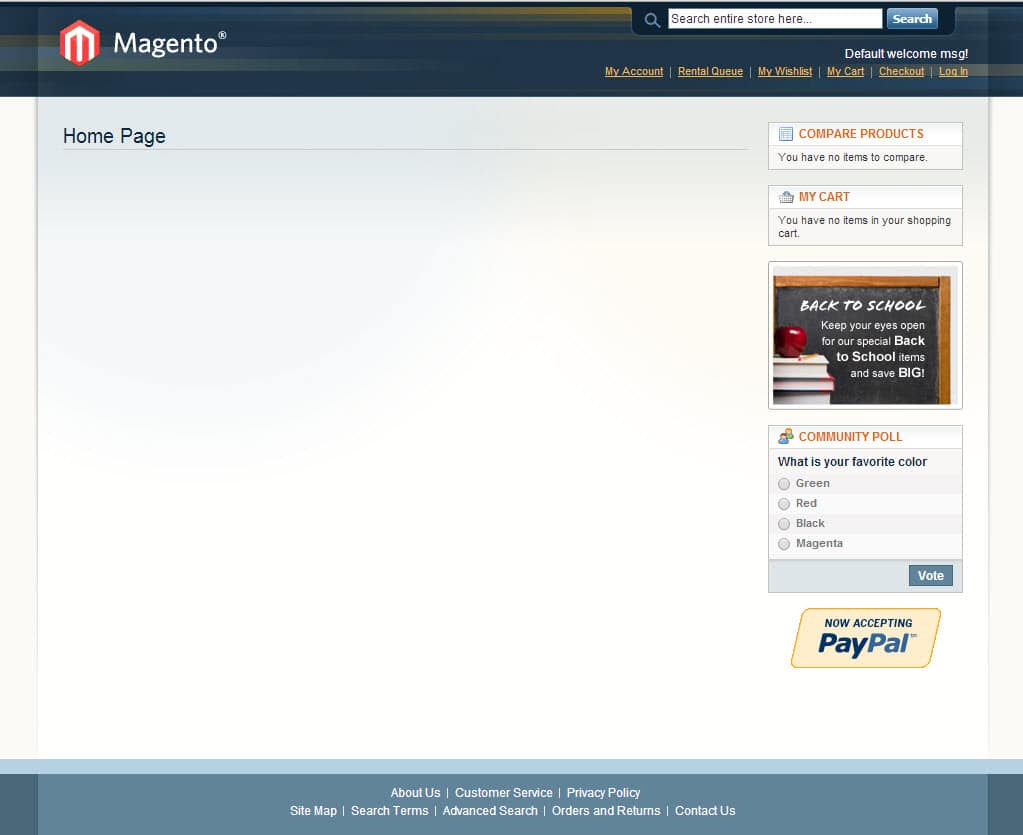 0 Comments -
---