Point of Rental overview
Point of Rental is a rental management and inventory monitoring tool. It's best suited for small to medium-sized property and rental enterprises. It allows you to manage all of your property rental operations from one single location. Point of Rental also has an excellent customer service team, as the company recruits workers with prior renting experience. As a result, they are aware of your client's requirements and can respond to any of your inquiries.
Point of Rental features
The following are the main features of Point of Rental:
Asset Tracking
Auto / Boat Rental
Barcoding/RFID
Billing & Invoicing
Contract/Licence Management
Customer Management
Inspection Management
Inventory Management
Late Fee Calculation
Maintenance Management
Medical Equipment Rental
Multi-Location
Online Booking
Order Management
Rate Management
Advantages
Some of the advantages of using point of Rental software are as follow:
One of the oldest establishments in the rental industry
Many different configurations are available for the software and plans
Helps manage a great deal of work and takes the burden off your shoulders.
A lot of options in one single software
Nice, clean and easy to navigate interface
Disadvantages
Following are the disadvantages of Point of Rental Software:
There is a LONG sales process and it's hard to know what their software really looks like or get hands-on with it until you sign a contract. This contract may be several thousand dollars (according to some reviews).
The checkout process on the e-commerce site is long and cumbersome.
No pricing is offered on their website.
Some reviews are unhappy with customer service
A series of multiple tabs is to be operated while completing the order instead of a single screen order sheet. This makes the process slow.
For every facet of the system, there is an additional cost.
The full functionality of the software is not easily available on mobile phones. It requires a remote desktop server.

Why Sales Igniter Rental Software is a Good Alternative to Point of Rental
Sales Igniter is a powerful online booking system that can prove to be the best alternative to Point of Rental Software. It allows you to manage your rental website, schedule reservations, maintain inventory etc. The rental calendar can be set up to accommodate open booking dates, fixed-length rentals, and time of day rentals, as well as a variety of pricing options for hourly, daily, and weekly rents. You may edit goods, customers, content pages, and themes from a full administrative panel. The Sales igniter rental system is an add-on to Magento 2's existing strong shopping cart or for WordPress/WooCommerce as a plugin.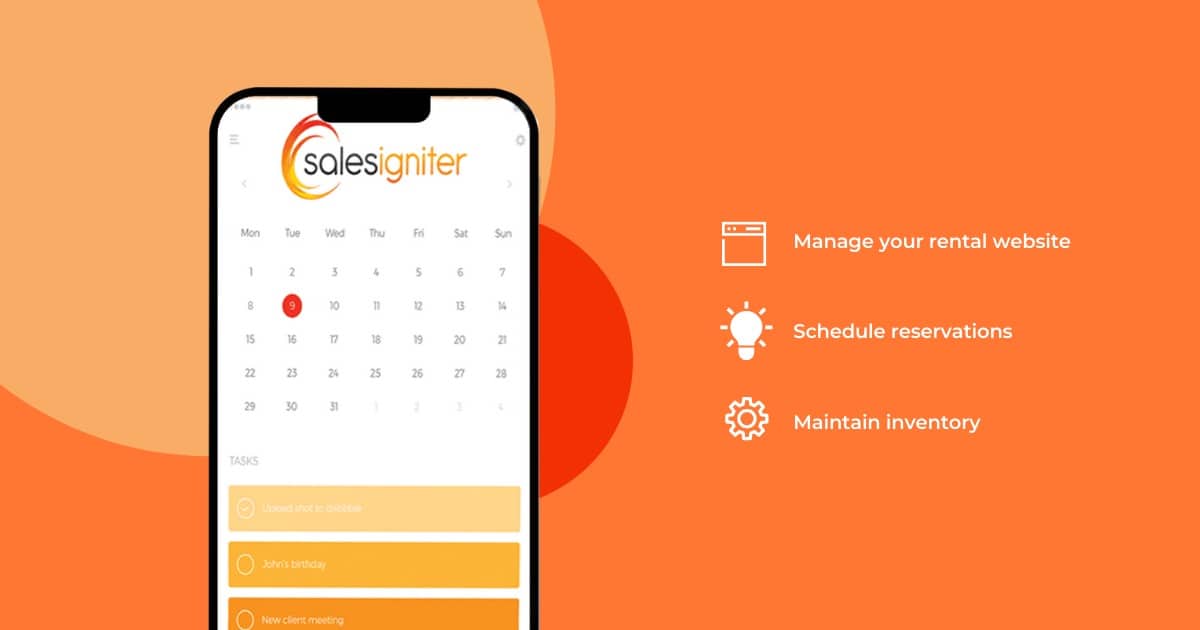 Open Source
Sales Igniter is completely open-source. The rental solution which focuses on car and equipment rentals features a flexible pricing strategy and easily customizable calendar schedules. Individual administrator websites for customer administration are also available with this rental management software. Users may easily generate order management and sales reports, as well as set contract conditions, see invoices, control inventory, and use mobile-friendly responsive admin panels. Sales Igniter is open-source rental software that includes Google analytics, a built-in CRM engine, and online marketing capabilities. The rental app is easily customisable and provides enterprise-level transaction and data storage security.
Multi-Store & Multi Inventory capable
If you reached a point in your E-commerce storefront where you have multiple stores and multiple inventory locations, there would be many things for you to cater for. These can include:
Ability to enter inventory warehouses with their addresses,
Location-oriented domain or sub-domain name,
Location managers being able to get emails as well as edit and view their orders,
Possibility for the storefront to be tied to one or multiple inventory locations
and many more.
Magneto 2, a powerful e-commerce shopping cart system, will handle all these things for you. The benefit of utilising Magento 2 in this situation is that it was built from the ground up to manage this without the use of extensions or plugins. The Multi-Source Inventory system has been built-in since version 2.3.x even in the free community edition of Magento 2 takes care of everything.
Extendable and Customizable
Sales Igniter recently stated that the Pro edition of its rental system would now include rental order extensions. It offers the best value and easiest way to run an online rental store, with a wide range of features and good customer service. It can handle rentals for a single day, a portion of a day, or multiple days, as well as variable and seasonal pricing, which is critical in the car rental and audiovisual rental markets.
Magento 2 extension or WooCommerce version is available
The Magento 2 extension or WooCommerce version of the Sales Igniter are both available now. The following are some of the amazing features and updates of this version:
Price changes and seasonal pricing.
Full rental inventory calendars, both by date and by a grid that shows how much inventory is available per day. Superfast loading of the customer side product calendar with customizable display options.
Security deposits are required.
Compatible with the majority of WordPress themes and layouts
Using the Dokan multivendor marketplace, you may enter data quickly and easily.
Hourly, time slot and tour bookings are all available.
Bundles and Variable type products will be able to be booked using this plugin. As a result, rental product bundles for gadgets, inflatables, sports packages, tour packages, baby equipment bundles, and other items can be created.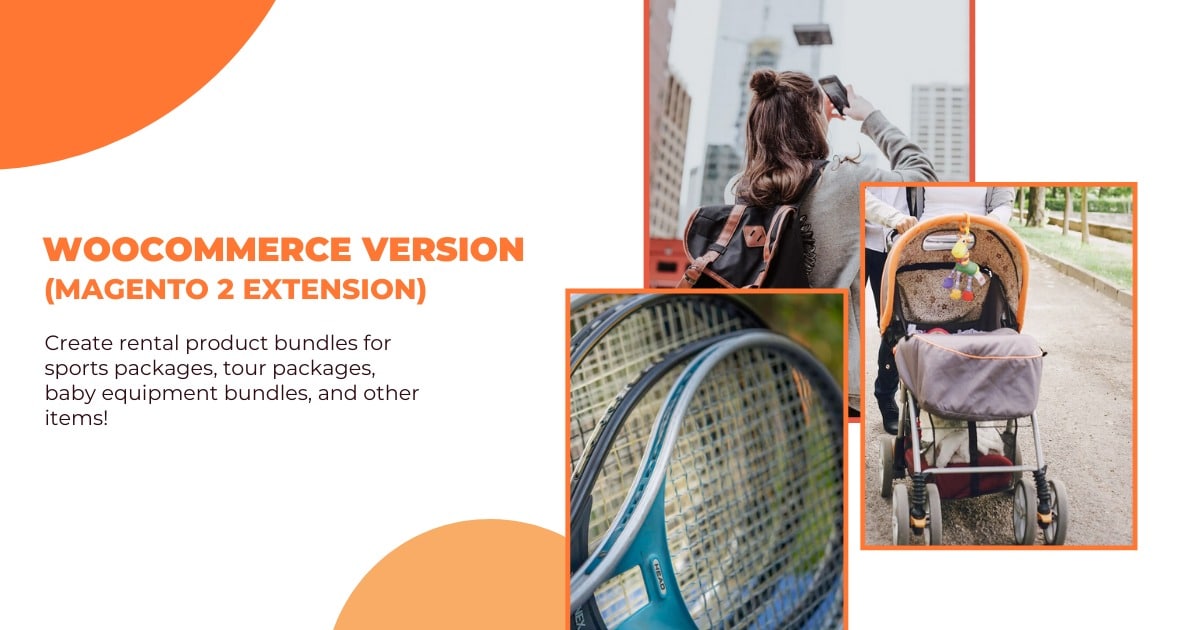 Features
Following are some of the outstanding features of Sales Igniter that its customers can enjoy:
Auto/Boat Rental
Contract/Licence Management
Inventory Management
Maintenance Management
Medical Equipment Rental
Multi-Location
Online Booking
Rate Management
Reservations Management
Scheduling
Pricing Advantage
The one-time purchase for Sales Igniter starts at $499.00. This is the biggest advantage of Sales Igniter pricing that you have to pay only once. At a price of only $499, you get to enjoy a lot of features and benefits of Sales Igniter. You will also need to factor in the cost of Magento 2 web hosting, but your whole web presence is then taken care of.
There is no long onboarding process or sales process necessary to purchase Sales Igniter.
Conclusion
After checking out thoroughly the features and management of Point to Rental Software as well as Sales Igniter, it must be easy for all of you to decide which way to go. If you are not satisfied with the management, pricing or patterns of Point to Rental, you can check and count on Sales Igniter as a wonderful alternative.