Overview #
Serials are a way of tracking individual inventory for a rental product. You can track notes about it, the cost, and how much time it has been rented for.
Serials can be put into a barcode label generator and printed out so you can stock the barcodes on your rental products. Or you can get RFID tags and do the same thing. The RFID tracking code should match the Serial number you enter in the administration page.
Serial Entry #
Serials are entered in the admin Bookings & Tours > Serials area. You can click add new and get presented with the entry page: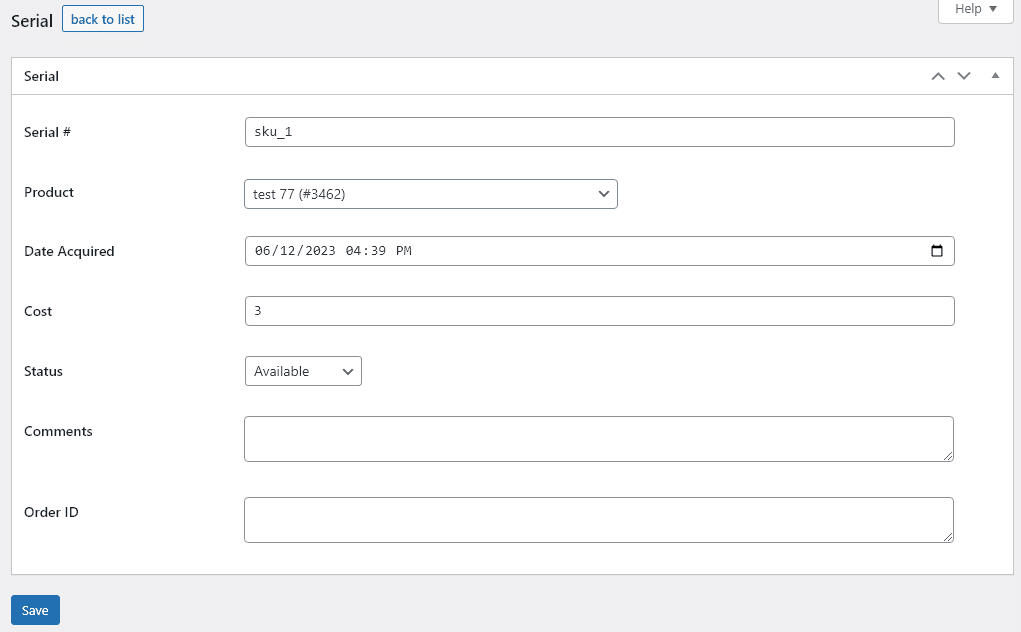 We suggest using the sku of your product for the first part of the serial number and then an underscore and a number. So if you had 5 inventory for the sku of "iphone14" your serials might be:
iphone14_1
iphone14_2
iphone14_3
iphone14_4
iphone14_5
Send (Check Out) and Return (Check In) Serials #
The admin Booking & Tours > Send and Bookings & Tours > Return page have serial / barcode tracking entry fields. If you have a barcode scanner it is much faster to scan the serials into the entry field. If you don't have one you can just type the barcode / serial number in.